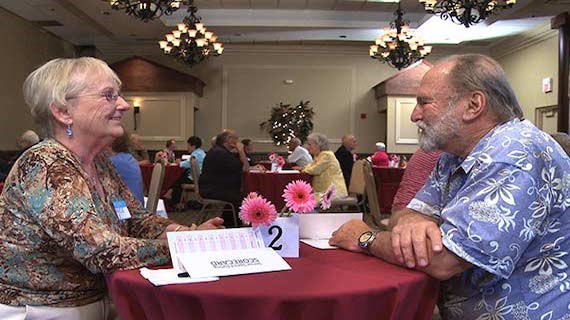 DISCOUNTS AVAILABLE FOR ADVANCE PURCHASE
Promo Code: hhcare
Tickets: http://www.theroxytheater.org/films/the-age-of-love/
THE AGE OF LOVE follows the humorous and poignant adventures of thirty seniors in Rochester, NY, who sign up for a first-of-its-kind speed dating event exclusively for 70- to 90-year-olds. From anxious anticipation through the dates that follow, it's an unexpected tale of intrepid seniors who lay their hearts on the line, and discover how dreams and desires change—or don't change—from first love to the far reaches of life. While the world's fastest-growing age group is 65 and over, when we consider love and desire, our youth-obsessed media still embrace the clichés. Rarely in our culture are older adults given voice as emotionally intricate individuals.
Join Harvest Home Care for a reception following the screening to discuss starting senior speed dating right here in Missoula!